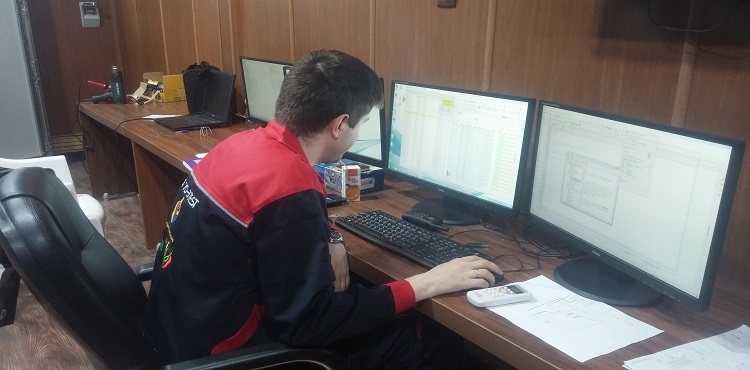 Info
Gas turbines are one of the main power generation resources in various industries. Analysis of gas turbines performance has been a high level and strategic know-how in the recent years due to increasing the energy demands and improving gas turbines technology. Upgrading gas turbines in accordance with market requirements and power industry needs has been done in this business.
PESG provides test engineering services from the early stages of the test design to the final implementation and commissioning of the test and also data acquisitions. Based on our experiences and the projects concluded by our team shoulder to shoulder with our well-known international partners we are completely ready to provide the customers with the most efficient solutions in gas turbine testing projects. Following you may find some topics to review a little taste of something in this field:
We are capable for performing design and engineering in turbomachinery scope for upgrading and testing. In particular regarding turbomachinery testing, our technical team determine the required measurements (such as flow, metal etc.), design customize instruments with appropriate measuring ranges and lowest errors as possible and create drawings for manufacturing and drawings. Some examples of required measurements are:
Parameter measuring on both stationary and rotary parts
Measuring of static and total pressure and temperature
Radial measurement using movable instruments such as movable probes
Parameter measuring on hot gas section
Vibration measurements
In addition to the need for knowledge and technical expertise, the need for trade and economic knowledge is obvious. In this regard, we are capable to perform following tasks:
Choice of suitable suppliers considering the designed parts and instruments. Some example of supplied instruments for engine testing are:

High temperature strain gauges
Various types of thermocouples (type N, K,…)
5 hole probes
Traverses
Piezo pressure sensors
Metal temperature thermocouples
Telemetry system
DAQ system: pressure and temperature scanners, A/D modules, control modules, DQA software
Pressure transmitters
Flow meters

Detailed Technical Negotiation with the suppliers
Precise and accurate inspection of authenticity of the goods
Funding for purchase
Purchase and shipment of goods and delivery to the customer
Supervision, Commissioning & Installation:
Our engineering team support customer during commissioning and installation phases as manual and/or supervisory activities.
Test & Design Validation:
Our group involves in data analysis and design validation after testing and data gathering.
Category
services