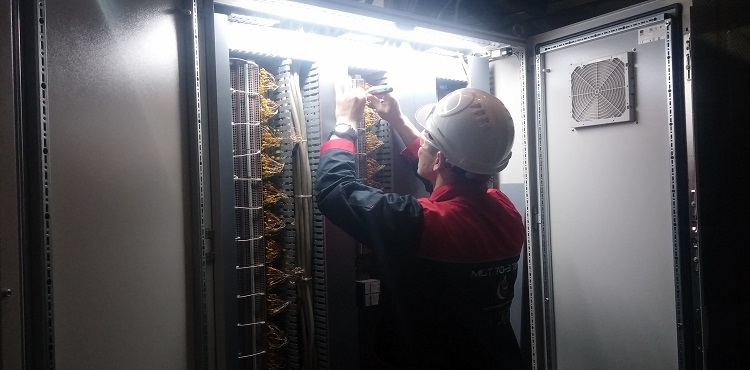 Info
Data acquisition as the process of measuring electrical or physical parameters is a crucial part of engineering projects. Handling the big data in gas turbine testing projects requires careful engineering of DAQ process to make sure on the proper functionality of hardware and software components. Thanks to the experiences and extensive international cooperation with the leading world-class companies, PESG provides the customers with consulting, engineering, supplying, delivery, installation, commissioning and verification of the DAQ systems in accordance with their requirements. The major expertise of PESG in DAQ solutions include but not limited to the following topics:
Providing Metering Systems:
Dynamic and static parameters measurement of industrial and aviation gas turbine including measurement of vibration and shock, pressure pulsation, dynamic deformation, pressure, temperature, flow, current and voltage of testing compressors, turbines, combustion chambers, fuel-oil units and automatic control system with the following characteristics:
high accuracy of measuring parameters;
covering high range of frequency;
high reliability and noise immunity of measuring equipment;
wireless telemetry instrumentation;
multichannel amplifying-conversion and recording equipment;
Data recording and processing:
The data required for testing of gas turbines is considerably large. PESG is specialized in simultaneous online big data acquisition of testing industrial and aviation gas turbines using reliable computer hardware and advanced methods of data acquisition based on specialized software with the following features:
Using PXI module which designed for measuring dynamic process variables (noise, vibration, transient pressure, acoustic signals, etc.).
Using the high speed data transfer channel
Real Time Recording and Processing of Dynamic Process Variables
Measurement data transfer via Ethernet
Measurement channels of the automated test synchronized by the universal time system according to the IRIG standard
Signals processing by standard algorithms
Recording and processing dynamic process variables
Perform real time analysis (statistical evaluations, spectrum, 1/3 octave spectrum, order analysis, etc.) and post-test analysis of measurement data.
Providing data acquisition system hardware
PESG provides all of Data acquisition hardware system include Data acquisition card modules measuring system with high resolution, МЕ-020 synchronization units, power units, Ethernet switches, PC, racks and cables.

PESG performs supply and upgrading of control and monitoring systems of industrial and commercial aviation gas turbines. In addition to complete monitoring of all unit quantities in graph form, including temperature, pressure, vibration, flow etc., it is possible to monitor full control of gas turbine and gas valve controls and other flow units in real time.
Using this section, which is in fact the HMI, including PLCs, process monitoring, data collection, data processing, data storage, process control, and risk alert when needed help manage the tasks, perform integrated change control and controlling the test procedure by operators.
Providing automated control system for engine testing
PESG provides instrumentation and digital control facilities of engine testing enabling steady-state and non-stationary operation of the engine and switching from manual to automatic mode including:
• Process Control system based on DCS and PLC for test bench systems (fuel, oil, air start, etc.) sending control signals to actuators.
• Engine control system that generates warnings when parameters exceed levels, monitors engine vibrations, warns if emergency modes and emergency situations in the engine and test bench systems occurs.
Panel for monitoring, configuration, and display of engine performance parameters.
Category
services