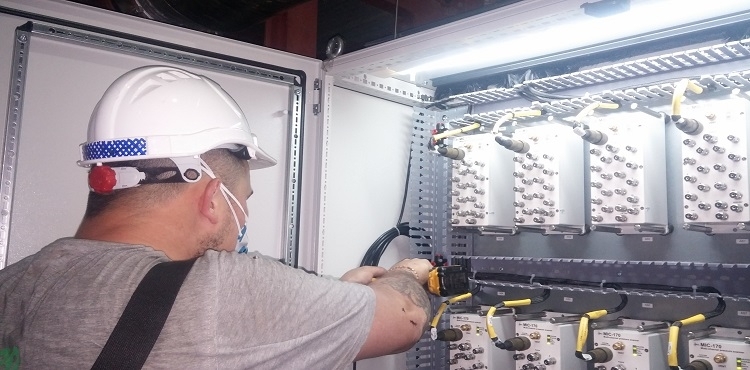 Info
Representing the forefront of pressure measurement technology, pressure scanner is ideal for measuring gas pressure in turbine engine and air engine testing applications where ambient temperatures vary. Pressure scanners are designed to measure pressure in complicated operational environment such as powerplants, air engines, etc. in the vicinity of vibration and harsh circumstances.
Each pressure scanner supports 16 pressure channels and is available in two types of absolute and differential to measure absolute and relative pressure respectively. Absolute pressure scanner measure 0.5-15 psi while the differential type can measure ±1psi to ±100psi with the accuracy of 0.05%.
Pressure scanner package includes software and a highly accurate pressure transducer to monitor the measurement error periodically. The pressure scanners are normally operational in the temperature range of -20 to +50 deg. C and therefore the software in the package is useful to reduce the error applying temperature compensation correction factors. A jumper serves to connect all data, power and sync signal to the scanner by considerably reducing the amount of wiring in the system which is a major advantage.
Category
services